Esh...maybe I'm just tired, maybe it's the dreary cold day we're having. I dunno. I'm feeling very "Poor Aunt Charlotte".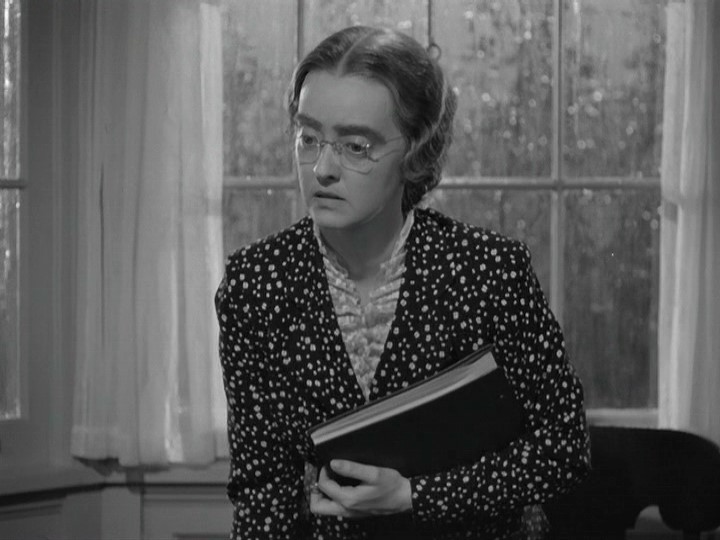 Of course, I'm referring to Charlotte Vale of Now Voyager fame. Poor Aunt Charlotte, that's what they called her, the spinster in sensible shoes with the frumpy wardrobe and grey hair. Charlotte had a few issues that extended well beyond hair and wardrobe. In fact, a jaunt at Dr. Jaquith's was needed to turn her around. I'm pretty sure I just need a really good hair cut and color. LOL Yes, this "Poor Aunt Charlotte" just needs a makeover!
The trick is to get up enough umph to actually execute the transformation. First, I have to decide on a style. I'm thinking something between chin and shoulder. I was going to leave it long, but my hair gets too heavy and too flat if it's too long. I can do a bob with some layers and easily work it into a 1950's look, especially if it's left a bit longer. So, I do have a style in mind. My biggest problem is deciding on a color. I'd love to do a dark auburn, but I know it will be high maintenance. So, perhaps a more natural brunette is best, to start. I know there are a lot of gals going "natural" and working their grey. I don't think it's working for me and I feel rather washed out. Until I fix this hair, it's not even worth wearing any of my new vintage ("new" vintage? lol). I'm almost ready,
almost
. The holidays are pretty hectic and I'm sure salons are packed with people this time of year. Everyone wants to look their best. I'm trying to remember what my best was! LOL Oh well, one step at a time.
Hmmm...What will this Charlotte look like when she raises the hat? Is Camille Beauchamps lurking just under the Charlotte surface?